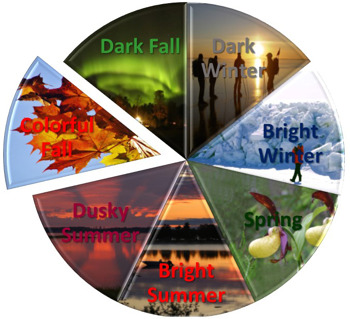 When the first leaves change color the air becomes crispy fresh, and the first migratory birds head south. Flowers transform into seeds and over-wintering plants accumulate nutrition for the winter. Mushrooms appear everywhere, and the green chlorophyll of the leaves are absorbed and give way for the underlying bright colors of the fall. It´is "Ruska" time, as they say in Finland. We invite you to snorkel with the sunbathing pikes, taste the berries and edible herbs, and absorb the colorfulness of the season. On the night sky, we cannot only enjoy bright stars and planets, and the moon reflecting in the sea, but also the first dancing norther lights (Aurora borealis) of the season. Hiking on the Solander trail or paddling in the sea in the dusky sunlight, or even in the darkness of the night, we take farewell of the summer.
Our experiences during Colorful fall:
For more information about our experiences:

There are seveleral hotells, Bed & Breakfast, Camp sites, Guest Houses and Cabins for great accomondation in Piteå, for more information see here >>, or you you can stay in our coastal cottages >>.
Destination Piteå has many activities to offer winter and summer, such as hiking on the Solander trail, boat tours to the archipelago, or chopping downtown. For more information see here >>
We are eco-tourism certified as "Natures-Best" and follow the path of ecological, social and economical sustainability.