Experience snowshoe hike at Piteå Havsbad
Forest walk the Nordic way
At the reception of Pite Havsbad your guide welcomes you and introduces you in the Nordic way of Snowshoe hiking in the forest.

You will dress in warm winter protective clothes, warm hats and gloves, and warm winter shoes. You then walk into the Pitholmsheden – the boreal pine forest north of Piteå Havsbad where both moose are common and the brown bear is sleeping its winter hide. Here also Sami reindeer herder keep their reindeers for winter grazing, and you might spot some reindeers in the forest. You are now surrounded by the winter wonder land of the northern taiga forest, where you get introduced to the tracking of the wildlife of the area. If snow condition is good, you might even get the opportunity to walk on the sea ice of the frozen Baltic Sea before returning to your starting point at Pite Havsbad.
Information about the experience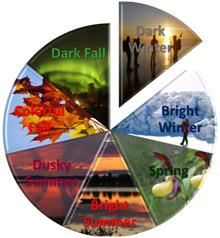 Season: January-Mars
Departure dates: see Booking calendar
Duration: 2 hours
Departure time: 9 am
Return: about 11 am
Departure place: Pite Havsbad, Piteå
Venue place: Reception at Pite Havsbad
Visiting Place: Pitholmsheden boreal forest, Piteå
Number of guests: min. 2, max. 12 persons
Conditions: Normal fitness, you must be alble to walk for two hours
Minumum age: 12 years
Included:
-- Guided hiking
- Snowshoes and poles
- Nature Guide – biologist
- Winter protective clothing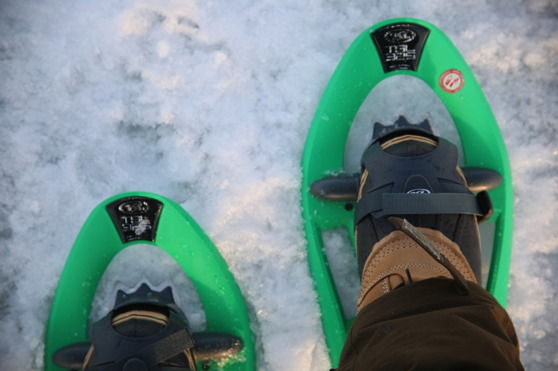 There are seveleral hotells, Bed & Breakfast, Camp sites, Guest Houses and Cabins for great accomondation in Piteå, for more information see here >>, or you you can stay in our coastal cottages >>.
Destination Piteå has many activities to offer winter and summer, such as hiking on the Solander trail, boat tours to the archipelago, or chopping downtown. For more information see here >>
We are eco-tourism certified as "Natures-Best" and follow the path of ecological, social and economical sustainability.