Kayaking at the Coast of Swedish Lapland
Paddla i Bottenvikens Skärgård
Open season and hours
Öppen säsong och tider
Season:
Kayak/Canoe rental: 1st June - 1st October.
Cross-Country skate and Snow-shoe rental: 1st November -1 st June.
For other times, please, contact us.

Open times:
Kayak Center at Västra Kajen: At rental times (self-service)
Kayak Center at Renöhamn: After agreement
Telephone times: 10 am - 4 pm
genom Strömnässkanalen för att nå norrs Piteå skärgård.

Säsong:
Hyra Kajak/kanot: 1a juni - 1a oktober.
Hyra Långfärdsskridsko eller snöskor: 1a november - 1a maj.
För andra tider, var god kontakta oss.

Öppettider:
Kajak Center vid Västra Kajen: Vid hyrning (själv-service)
Kajak Center vid Renöhamn: Efter överernskommelse
Telefontider: kl. 10 - 16
Piteå Kayak Centre branch at Västra Kajen, Central Piteå
Piteå Kajakcenter Filial Västra kajen, Piteå
At our Västra Kajen branch, we have self-service for kayak and canoe rental. You book here > and you get the code to the Kayak Centre. Here you can rent kayaks for shorter tours, and for beginners to test kayaking. Here you can launch the kayak in Piteå River and Inre Fjärden, or paddle trough the Piteå Cannel to reach the inner archipelago of Piteå and coast and of the Baltic Sea.
Vid vår filial vid Västra kajen har vi självservice vid hyrning av kanot eller kajaker, som du bokar här>. Du får vid bokning en kod till kajakerna. Filialen är lämplig för att testa paddling och för kortare turer. Här kan du sjösätta kajaker i Piteälven och paddla Inre Fjärden, eller paddla genom Strömnäskanalen till Piteå Norra skärgård.

Kayak Center branch at Renöhamn, Piteå
Piteå Kajakcentre filial Renöhamn, Piteå
At our Renöhamn branch of Piteå Kayak Centre, 7 km from central Piteå, you can rent kayaks and canoes for longer tours. You book your kayak or Canoe here >. From here you can launch in the middle of Piteå archipelago and can easy reach both the inner and outer archipelago of Piteå, at the coast of the Baltic Sea.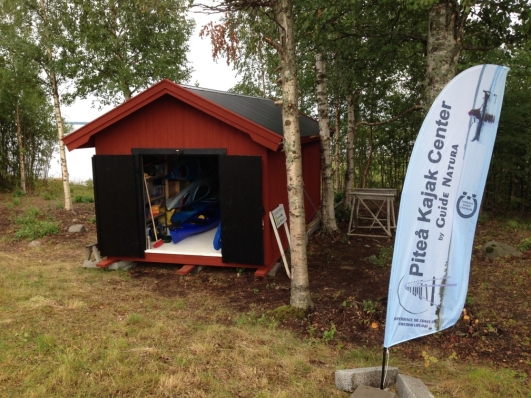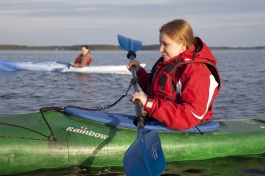 For more information, please, contact us.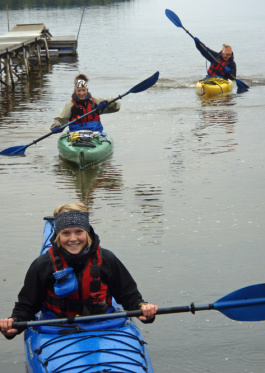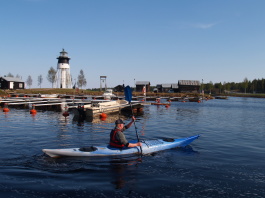 OUR LOCATION: Renöhamn, Piteå, Swedish Lapland
Visiting address:
Renöhamn, Renön, Piteå
Postal Address:
Lövgrundsvägen 93,
94141 Piteå, Sweden

Contact:
Tel. (+46) 070- 6722109
contact (at) guide-natura.com
Bankgiro: 774-5060

We have Tax-certificate
We have travelers guaranty

Follow us on Facebook