Photo Seal safari to the singing seals
Safari to the howling and singing seals of the Bothnia Bay
Your seal experience start at the charming Renöhamn wharf, 7 km outside the town of Piteå, were your guide welcome you and take you onboard our comfortable boat M/B RENÖN. After a safety and program introduction, we start your tour to the seals passing island with beautiful summerhouses and fisherman´s cottages in the inner archipelago, to the outermost unsettled wilderness islands where moose, reindeer and even brown bear roam. The sea eagle is frequently seen in the area, rich in sea birds.

At the seal area, you will find numerous of grey seals roosting on rocks just beneath the water, giving an impression they are lying on the water. You hear them grunt and growl, while others are singing and howling almost as wolfs, giving a natural explanation to the mythological singing Sirens, the dangerous beautiful creatures, who lured sailors with their voices to shipwreck on the rocky coast of their islands. Also in this area, there are many old shipwrecks. Around the boat the heads of curious seals glance at you, until they slowly sink back in the water, to pop up somewhere else.

After this close encounter with these northern seals, you take a rest and have a taste of the coastal Swedish Lapland island snacks. On the way back, you may be lucky to see the rear Northern Harbor seal, a relic from the Ice age who has survived in these northern waters of the Baltic Sea.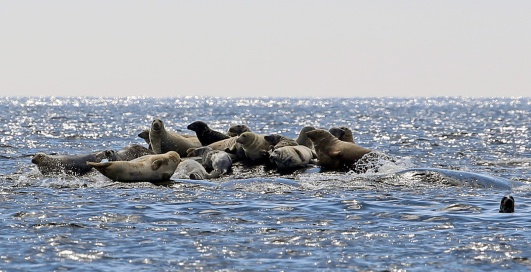 Information about the experience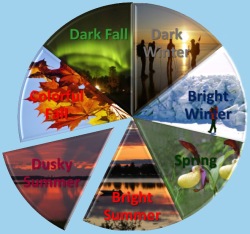 Season: July-August
Departure dates: see Booking calendar
With reservation for cancellation at improper weather
Duration: 4 hours
Departure time: 8 am
Return: about 12 am
Departure place: Renöhamn, Piteå
Visiting Place: Coast of Swedish Lapland, Piteå
Number of guests: min. 2, max. 8 persons
Included:
- Guided Boat tour
- Guided seal safari
- Nature guide - biologist
- Weather protective clothing if necessary
- Binoculars
- Coffee/tea with island snacks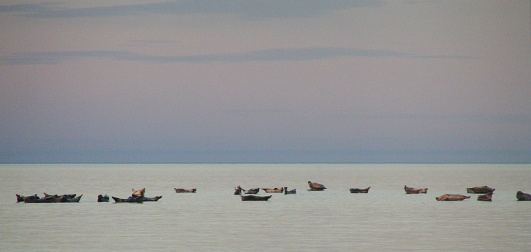 Tour will only be realized with 2 participants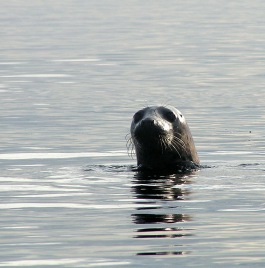 For more information, please, contact us.

OUR LOCATION: Renöhamn, Piteå, Swedish Lapland
Visiting address:
Renöhamn, Renön, Piteå
Postal Address:
Lövgrundsvägen 93,
94141 Piteå, Sweden

Contact:
Tel. (+46) 070- 6722109
contact (at) guide-natura.com
Bankgiro: 774-5060

We have Tax-certificate
We have travelers guaranty

Follow us on Facebook