Canoe Rental, Renöhamn, Piteå
Hyra kanot vid Renöhamn Piteå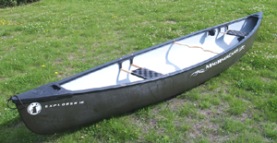 At our Renöhamn branch in Piteå, you can rent a canoe for shorter or longer canoe trips. You are not allowed to paddle in white waters and rapids with our canoes, and we do not recommend you to paddle a canoe on the Sea, unless there are optimal calm weather conditions.
Included in price:
1 canoe Mad River Explorer
2 PFDs (Marin Pool)
2 paddles
2 waterproof bags
Water proof maps
Prices:
Day: 600 SEK
Weekend: 900 SEK
Week: 1700 SEK
You are not allowed to paddle white water with our equipment.
Vid vår filial vid Renöhamn, Piteå kan du hyra en kanot för kortare eller längre turer. Det är inte tillåtet att paddla i forsar med våra kanoter, och vi rekommenderar inte att paddla på havet med kanot, såvida det inte råder optimala väderförhållanden.
Inkluderat i priset:
1 st kanot Mad River Exolorer (1 tillgänglig)
2 paddlar
2 flytväst (Marin Pool)
2 vattentät påse
Vattentäta kartor
Priser:
Heldag: 600 Kr
Helg: 900 Kr
Vecka: 1700 Kr
Det är inte tillåt att paddla i fors med vår utrustning.
Vill du köpa kajak/kanot?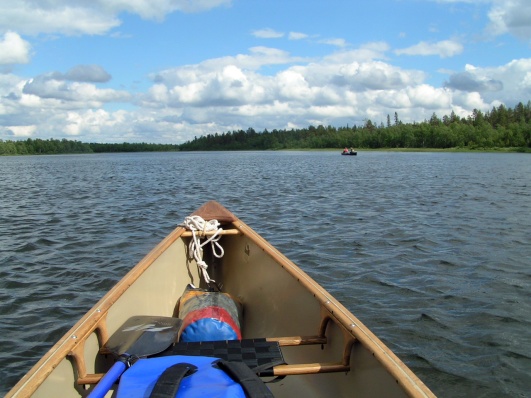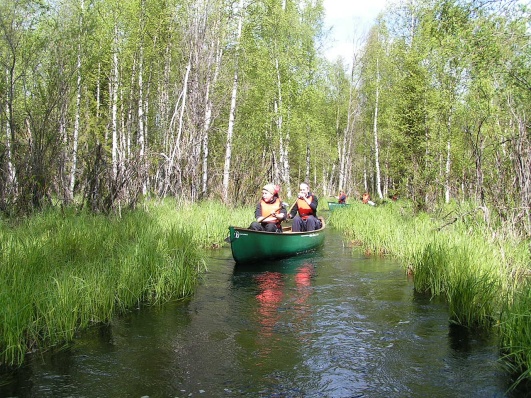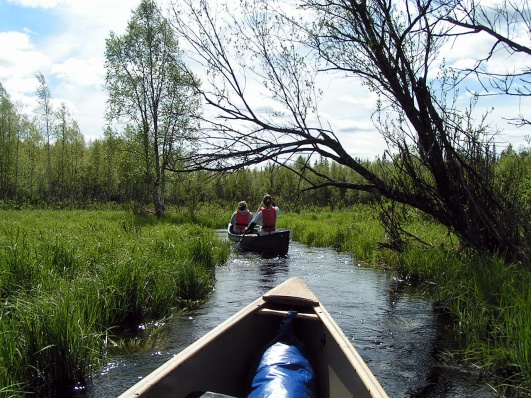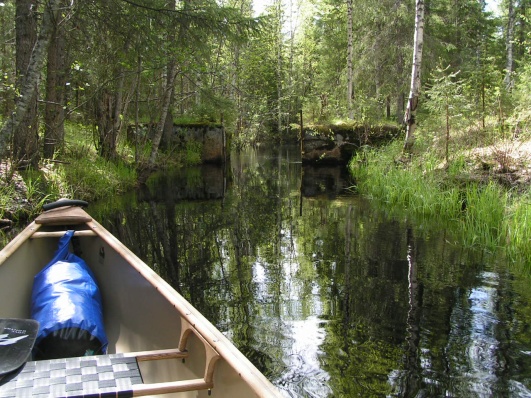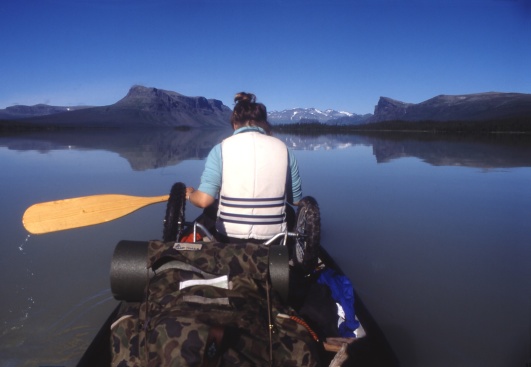 Rental conditions
Hyresavtal
By paying and signing your booking, you agree to the following rental conditions, which follow the rental conditions of the Swedish Canoe Association:

Rental times:
Half day: morning until 12, or afternoon 12-6om, or evening 6pm to 1 am
Full day: monrning - evening (not over night)
Weekend: Friday morning - Sunday evening
Week: 7 full days

General rental Conditions:
- You must be able to swim 200 m
- You must all time while paddling wear pdf
- You posse necessary paddling skills for safe use of equipment
- You must be over 18 years old
- You obligate to follow the rental instructions
- We can deny you rental in case of inappropriate behaviour or affected by drugs or alcohol.
- In case of you breaking any laws, we can wiithdraw rental equipment.
- We expect you to follow regulations and laws at sea, and using sense of conduct at sea
- We expect you to follow the regulation od "Right of public access" and shows the uttermost respect to nature and humans.
- Rental equipment must be returned well cleaned and in original conditions. Un-cleaned canoes will be charged 850 SEK extra.
- At late return, we will charge you 500 SEK for 2-4 hours late, and 700 SEK for more them 4 hours late.
- By signing the rental contract, you agree that Guide Natura save your personal data according to our Privacy Policy and GDPR.

Responsibility and insurance
- All paddling with rental canoes or kayaks are by regulation regarded as driving a recreational boat, and under its jurisdiction, thus completely under the responsibility of the renter and at own risk.
- Guide Natura cannot in any way be made responsible for any accident, damage or other situation created by the renter while renting the equipment of Guide Natura.
- In case of damage or theft or rental equipment while renting, the renter has liability to indemnify for any damaged or lost equipment according to:
Canoe Mad River 16000 SEK
PDF MarinPool/Artistic 500 SEK/1200 SEK
Paddle 850 SEK
- Guide Natura holds no insurances for the renter, so you must have your own responsibility and accident insurance to cover damages or lost rental equipment.

Safe paddling
- Make sure you paddle safe at your skill level
- Do not paddle alone, unless you are a very experienced paddler
- Avoid crossing big waters, follow the shore line
- Make sure you have checked weather conditions
- Wear proper clothing for the activity and season
- Be aware of the very cold waters during early (April-June) and late (September-November) seasons - wear dry suite in cold waters (rental by us).
Read more safety tips by the Swedish Canoe Association>, or download the brochure:
Genom att signera och betala din bokning, godkänner du följande hyresavtal, vilka följer Svenska kanotförbundets avtal.

Hyrestider
Halvdag: morgon till kl 12, eller eftermiddag t 12-18, eller kväll 18-01
Heldag: morgon-kväll (ej över natt)
Helg: Lördag morgon - Söndag kväll
Vecka: 7 dagar

Allmänna hyresvillkor:
- Hyraren kan simma 200 meter.
- Hyraren förbinder sig att alltid använda flytväst under paddling
- Hyraren ansvarar för att erforderlig kunskap föreligger för säker användning av utrustningen.
- Hyraren måste vara myndig och 18 år fyllda, i annat fall måste målsman medfölja/intyga.
- Hyraren skall vid hyrning av kanot legitimera sig med personnummer.
- Hyraren förbinder sig att följa de instruktioner som ges och medföljer kanoten.
- Vid försening är hyraren skyldig att kontakta uthyraren.
- Vi förbehåller oss rätten att neka uthyrning till den som på något sätt uppträder olämpligt eller är alkohol/drogpåverkad.
- Vid lagbrott har vi rätten att återta hyrd utrustning under pågående hyrestid.
- Vi tar för givet att hyraren följer sjölagar och allmänt sjövett.
- Vi tar för givet att hyraren följer Allemansrätten och visar största hänsyn till natur och människor.
- Kanoter och utrustning skall återlämnas väl rengjorda och ursprungligt skick. Ej rengjord kanot debiteras 850 Kr.
- Vid försenad inlämning uttas en avgift på 500 Kr per halvdag (2-4 tim), 700 Kr heldag (>4 tim)
- Genom att signera hyresavtalet godkänner du att dina personliga data sparas av Guide Natura enligt vår Intergritetspolicy och GDPR.

Ansvar & Försäkring
- All paddling med hyrd kanot är juridiskt jämförbart med att framföra vilken annan fritidsbåt som helst, och sker därför helt och hållet under hyrarens egna ansvar och på egen risk.
- Guide Natura kan inte på något sätt göras anspråksskyldig för olycka, skada eller annan uppkommen situation orsakad av hyraren i samband med användandet av hyrd utrustning.
- Vid skador eller stöld av hyrd utrustning är hyraren ersättningsansvarig för skadad/förlorad utrustning enl. nedanstående ersättningskostnader.
Kanot Mad River 16000 Kr
Flytväst MarinPool/Artistic 500 Kr/1200 Kr
Paddel 850 Kr
- Guide Natura har inga försäkringar som hyraren kan utnyttja. Hyrarens ansvarar för att ha en egen försäkring såsom hemförsäkring för att täcka egna skador eller förlust av hyrd utrustning.

Säker paddling
- Paddla alltid på din egen nivå
- Paddla inte ensam, såvida du är mycket erfaren paddlare
- Undvik att korsta stora vattenytor, följ stranden
- Kontrollera alltid väderprognoser innan avfärd
- Ha lämplig klädsel för aktiviteten och årstiden
- Var medveten om våra kalla vatten under tidig (april-juni) och sen (september-november) säsong, använd torrdräkt vid kalla vatten (kan hyras av oss).
Läs mer säkerhetstips hos Svenska kanotförbundet>, eller ladda ned broschyren:
For more information, please, contact us.

OUR LOCATION: Renöhamn, Piteå, Swedish Lapland
Visiting address:
Renöhamn, Renön, Piteå
Postal Address:
Lövgrundsvägen 93,
94141 Piteå, Sweden

Contact:
Tel. (+46) 070- 6722109
contact (at) guide-natura.com
Bankgiro: 774-5060

We have Tax-certificate
We have travelers guaranty

Follow us on Facebook