Piteå kayak squadron - yearly kayak meet-up since 2012
Piteå Kajakeskader - årlig kajakträff paddlare sedan 2012
In connection to the event "Bottenvikens skärgårdsfest" (Botnia Bay archipelago celebration), end of August, we arrange a kayak meet-up at Norrstrand, Piteå, and form paddle squadron that paddles trough the Piteå channel to Västra Kajen an its archipelago celebration. The aim is to gather kayakers from the north (and elsewhere) and express this great way to travel on waters.

I samband med Bottenvikens skärgårdsfest i slutet av augusti (v 34) anordnar vi en kajakträff och kajakeskader från Norrstand genom Piteåkanalen till SödraHamn/Västa Kajen och Skärgårdsfesten. Här bjuder vi på en kajakuppvisning.Syftet är att årligen samla kajakpaddlare i Norrland till en kajakträff och i samband med Skärgårdsfesten visa upp att kajakpaddling är ett underbart sätt att ta sig fram på vattnet. Efter lunch om vädret är gott gör vi en rundtur i Inre Fjärden och utforskar dess kultur- och indusatrihistoria.

Participation is free, and no sign-up is needed. If you don´t hava your own kayak, you can rent one from Guide Natura/Piteå Kayak Centre >>
Program:
10-11 am: Meet-up at Norrstrand (behoind Nolia), Piteå.
11-12 am: Kayak squadron paddling trough Piteå channel to Västra Kajen.
12 am: Kayak parade and rescue show.
1-2 pm: Lunch (own picknick or at Västra Kajen Camping)
2-4 pm: Kayak tour at Inre Fjärden, Piteå

Medverkan är Gratis och ingen anmälan behövs. Har du inte egen kajak kan du hyra kajak av Guide Natura/Piteå kajakcenter.
Program:
Kl 10-11. Samling vid badstranden, Norrstrand (Bakom Nolia)
Kl 11-12 Kajak eskader Genom Pitekanalen till Södra hamn och Västra Kajen Camping & Gästhamn
Kl 12 Kajakuppvisning i hamnbassängen
Kl 13 Lunch på egen hand vid Västra Kajen (egen picknick – eller köp vid Skärgårdsfesten)
Kl 14-16 Kajaktur ut i Innerfjärden och Piteälven
Pictures from 2012-2015 Kayak squadron/kayak eskader
Kayak Events for groups and businesses
We arrange group activities with kayaking for conferernces, incentive groups and others. Please, contact us for more information and prices.
We have developed a kayaking Live-game at Fingermansholmen Piteå. Pictures are from a late october live-game. Contact us for more information.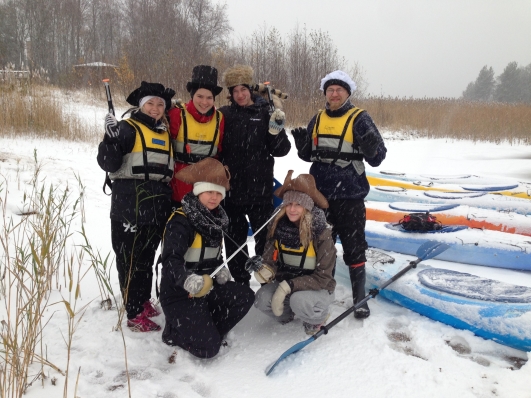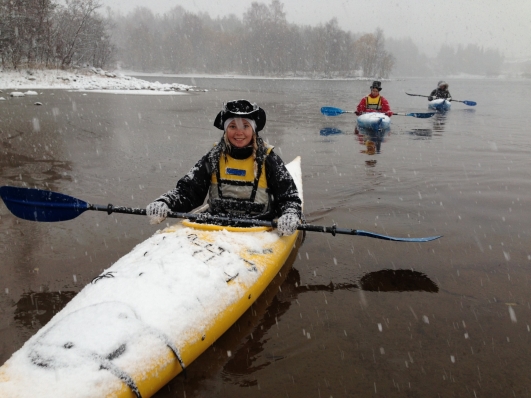 Location/Plats:
start: Norrstrand
End: Västra Kajen, Piteå
For more information, please, contact us.

OUR LOCATION: Renöhamn, Piteå, Swedish Lapland
Visiting address:
Renöhamn, Renön, Piteå
Postal Address:
Lövgrundsvägen 93,
94141 Piteå, Sweden

Contact:
Tel. (+46) 070- 6722109
contact (at) guide-natura.com
Bankgiro: 774-5060

We have Tax-certificate
We have travelers guaranty

Follow us on Facebook